IN NEED OF MEDIA LAWYER?
ASK FOR LEGAL ASSISTANCE
OUR LAWYERS ARE SPECIALISTS IN DUTCH LAW
Clear.
Personal and easily accessible.
Your interests first.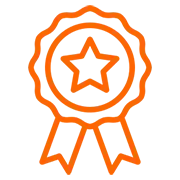 Law & More is available Monday to Friday from 08:00 to 22:00 and on weekends from 09:00 to 17:00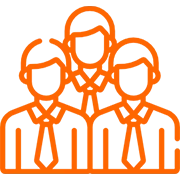 Good and fast communication
Our lawyers listen to your case and come up with an appropriate plan of action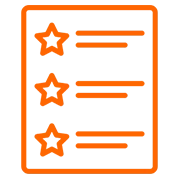 Our working method ensures that 100% of our clients recommend us and that we are rated on average with a 9.4
The term media covers newspapers, television, radio and the internet. It can happen that you or your company appear in the media unwittingly and in a negative manner. In our modern world where information is shared and stored online, this can keep chasing you. It is therefore important to take the right measures if you are experiencing media problems.
Media law includes different fields of law. Particular attention may be focused on copyright law, privacy law and portrait rights. In answering the question whether a publication is unlawful, your right to protection of honor and reputation must be weighed against the right of freedom of expression.
In case of electronic defamation, it is important that the evidence is recorded correctly. In the event of an unlawful email, it is important that this email is kept in electronic form. Furthermore, it is possible to record evidence on bewijsonline.nl. This ensures that you have sound proof.
Law & More can assist you in any matter concerning media law. Our attorneys can advise you and answer all of your questions.
Law firm in Eindhoven and Amsterdam
"Law & More lawyers
are involved and can empathize
with the client's problem"
No-nonsense mentality
We like creative thinking and look beyond the legal aspects of a situation. It is all about getting to the core of the problem and tackling it in a determined matter. Because of our no-nonsense mentality and years of experience, our clients can count on personal and efficient legal support.
What clients say about us
Do you want to know what Law & More can do for you as a law firm in Eindhoven and Amsterdam?
Then contact us by phone +31 40 369 06 80 or send an e-mail to:
mr. Tom Meevis, advocate at Law & More – tom.meevis@lawandmore.nl
mr. Maxim Hodak, advocate at & More – maxim.hodak@lawandmore.nl