IN NEED OF CIVIL LAWYER?
ASK FOR LEGAL ASSISTANCE
OUR LAWYERS ARE SPECIALISTS IN DUTCH LAW

Clear.

Personal and easily accessible.

Your interests first.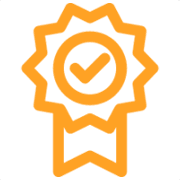 Easily accessible
Law & More is available Monday to Friday
from 08:00 to 22:00 and on weekends from 09:00 to 17:00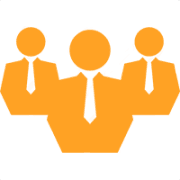 Good and fast communication
Our lawyers listen to your case and come up
with an appropriate plan of action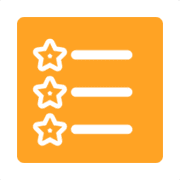 Personal approach
Our working method ensures that 100% of our clients
recommend us and that we are rated on average with a 9.4
Civil law is an umbrella term for all areas of law where there is a conflict between citizens, between citizens and businesses, and between businesses. Civil law is also known as civil law. Civil law can in turn be split into many different areas of law. Examples include property law, employment law and family law.
Commodity law
Property law regulates issues that deal with a person's assets. Indeed, property law is a part of property law. Property law deals with issues concerning ownership and control of goods. Property means all things and property rights. With property rights, you can think of a bank account. Goods, on the other hand, are all objects that a person can touch. With things, a distinction is then made between movable and immovable property. Immovable property is the land, buildings and works associated with the land. Everything else falls under the category of movable property, for example a car.
Do you have a dispute about who owns a piece of land? Do you want to establish a right of pledge of mortgage? Or do you want to know when you legally own a car? Our lawyers will be happy to help you when you have an issue regarding property law
Law firm in Eindhoven and Amsterdam
"Law & More lawyers
are involved and can empathize
with the client's problem"
Employment law
Employment law is a vast area of law. Rights and obligations are regulated in employment contracts, employment regulations, collective agreements, laws and case law. In addition, employment law issues can have far-reaching consequences for employers, employees or even both. It is therefore important that you seek the assistance of a specialised and experienced employment lawyer. After all, good legal advice beforehand can be decisive for the future. Unfortunately, conflicts cannot always be avoided, for example in the event of dismissal, reorganisation or sick leave. Such a situation is very unpleasant and emotional and can damage the working relationship between employer and employee considerably. Should you suffer from an employment conflict, Law & More will be happy to help you take the right steps. Together, we will look for and find the right solution. The employment lawyers at Law & More are expert and up to date with current legislation and case law.
What clients say about us
Adequate approach
Tom Meevis was involved in the case throughout, and every question there was on my part was answered quickly and clearly by him. I will certainly recommend the firm (and Tom Meevis in particular) to friends, family and business associates.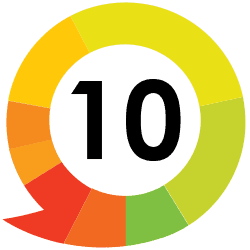 Family law
Family law deals with everything that happens or needs to happen within your family. The most common legal issue in family law practice is divorce. Apart from divorce, you can also think about acknowledging your child, denying parenthood, obtaining custody of your children or an adoption process, for example. These are all issues that need to be properly arranged so that you do not run into problems later on. Are you looking for a law firm specialising in family law? Then you have come to the right place. Law & More offers you legal help in the field of family law. Our family law lawyers are at your service with personal advice.
Do you want to know what Law & More can do for you as a law firm in Eindhoven and Amsterdam?
Then contact us by phone +31 40 369 06 80 or send an e-mail to:
mr. Tom Meevis, advocate at Law & More – tom.meevis@lawandmore.nl
mr. Maxim Hodak, advocate at & More – maxim.hodak@lawandmore.nl