ARE YOU LOOKING FOR
A LAW FIRM IN THE NETHERLANDS?
OUR LAWYERS ARE SPECIALISTS IN DUTCH LAW

We are used to work for local and international clients.

High service level for every client, individuals as well as companies or institutes.

We are available. Also today.
Law firm in Eindhoven and Amsterdam – Law & More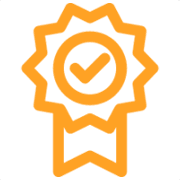 Easily accessible
Law & More is available Monday to Friday
from 08:00 to 22:00 and on weekends from 09:00 to 17:00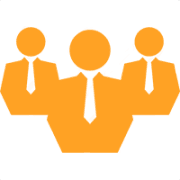 Good and fast communication
Our lawyers listen to your case and come up
with an appropriate plan of action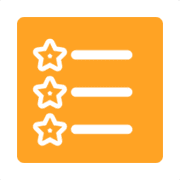 Personal approach
Our working method ensures that 100% of our clients
recommend us and that we are rated on average with a 9.4
Who are the lawyers at Law & More?
We are a dynamic Dutch law firm with an international character, specialized in various areas of Dutch law. We speak Dutch, English, French, German, Turkish, Russian and Ukrainian. Our firm offers services in a large number of areas of law for companies, governments, institutions and individuals. Our clients come from the Netherlands and abroad. We are known for our committed, accessible, driven, no-nonsense approach.
You can contact Law & More for virtually all matters for which you need a lawyer or legal adviser.
• Your interests are always paramount to us;
• We are directly approachable;
• Appointments can be made by phone (+31403690680 or +31203697121), email (info@lawandmore.nl) or via our online tool lawyerappointment.nl;
• We charge reasonable rates and work transparently;
• We have offices in Eindhoven and Amsterdam.
Is your specific question or situation not on our website? Do not hesitate to contact us. Probably we can help you as well.
The working method of our lawyers
Curious about your position in a legal matter and what Law & More can do for you? Please contact Law & More. You can get acquainted with and submit your question to our lawyers by telephone or e-mail. If desired, they will schedule an appointment for you at the Law & More office.
2. Discussing the case
During the appointment at the Law & office we will get to know you further and discuss the background of and the possible solutions in your legal matter. The lawyers of Law & More will also indicate what they can do for you in concrete terms and what your next steps can be.
3. Step-by-step plan
When you instruct Law & More to represent your interests, our lawyers will draw up a contract for services. This contract describes the arrangements they have previously discussed with you. Your case will usually be carried out by the lawyer you have been in contact with.
4. Handling the case
The way in which your case is handled depends on your legal question, which may relate to, for example, drawing up an advice, assessing a contract, or conducting legal proceedings. At Law & More we understand that every client and his or her situation is different. That is why we use a personal approach. Our lawyers always strive to quickly resolve any legal issue.
Frequently Asked Questions