THANK YOU FOR CONTACTING LAW & MORE
AS SOON AS POSSIBLE WE WILL SEND YOU A REPLY
Law firm in Eindhoven and Amsterdam
When you choose Law & More you opt for a results driven law firm
Law & More is a dynamic multidisciplinary Dutch law firm and tax advisory specializing in Dutch corporate, commercial and tax law and is based in Eindhoven and Amsterdam.
With its corporate and tax background, Law & More combines the know-how of a big corporate and tax advisory firm with the attention to detail and customized service you would expect of a boutique firm. We are truly international in terms of the scope and nature of our services and we work for a range of sophisticated Dutch and international clients, from corporations and institutions to individuals.
Law & More has at its disposal a dedicated team of multilingual lawyers and tax advisors with in-depth knowledge in the fields of Dutch contract law, Dutch corporate law, Dutch tax law, Dutch employment law and international property law. The firm also specializes in the tax-efficient structuring of assets and activities, Dutch energy law, Dutch financial law and real estate transactions.
What clients say about us
Legally satisfied with the services given
My situation was resolved in a way where I can only say that the result is as I wished it to be. I was helped to my satisfaction and the way Aylin acted can be described as accurate, transparent and decisive.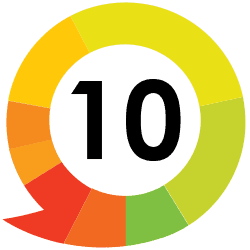 Do you want to know what Law & More can do for you as a law firm in Eindhoven and Amsterdam?
Then contact us by phone +31 40 369 06 80 or send an e-mail to:
mr. Tom Meevis, advocate at Law & More – tom.meevis@lawandmore.nl
mr. Maxim Hodak, advocate at & More – maxim.hodak@lawandmore.nl