IN NEED OF TRANSPORT LAWYER?
ASK FOR LEGAL ASSISTANCE
OUR LAWYERS ARE SPECIALISTS IN DUTCH LAW
Clear.
Personal and easily accessible.
Your interests first.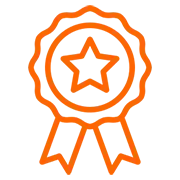 Law & More is available Monday to Friday from 08:00 to 22:00 and on weekends from 09:00 to 17:00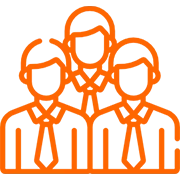 Good and fast communication
Our lawyers listen to your case and come up with an appropriate plan of action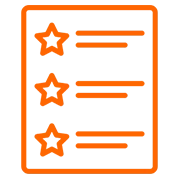 Our working method ensures that 100% of our clients recommend us and that we are rated on average with a 9.4
The logistics sector is dynamic and always moving. Due to globalization of trade, more and more goods are transported many kilometres in different ways. This could include transport by sea, road, rail and air. Many parties such as clients, transporters, forwarders, insurers and recipients are involved in this process. After all, goods are received and re-transported by various parties.
Although this transport process often does not cause any problems for all these parties, sometimes it still can go wrong. When transport comes to a standstill, a delay is made or the cargo is damaged or lost en route, liability questions can arise between parties. Who is responsible and should therefore compensate the damage incurred? And what steps can be taken if a party simply does not meet its commitments? The answer to these questions will first of all have to be found in the web of agreements between all these parties.
In addition to the agreements between the parties, international regulations must be taken into account when dealing with transport law issues. After all, the transport often takes place internationally and thus crosses various national borders. International rules therefore play an important role. The international conventions to be applied depend on the way of transport. For example, the Hague-Visby Rules convention applies to sea transport and the Montreal Convention applies to air transport. For example, the CMR convention is important in road transport.
Law firm in Eindhoven and Amsterdam
"During the introduction it immediately became clear to me
that Law & More has a clear plan
of action"
However, not only national borders are crossed by transport law. Various jurisdictions are also entered in connection with transport law. For example, there is a clear overlap between transport law and labour law, contract law, company law and international law. After all, for example, the carrier employs subordinates and orders are given to freight forwarders. In these situations, issues related to transport law can also arise. Are you dealing with such an issue? Then a broad and up-to-date knowledge of matters in the aforementioned areas of law is also important.
What clients say about us
Our services
In view of the above, the logistics sector is above all complex and several aspects must be taken into account. At Law & More we understand that logistics involves comprehensive interests, both in the Netherlands and Europe, as well as globally. That is why we think it is important to be one step ahead of the potential problems by drawing up (transport) agreements and general terms and conditions. It can, for example, regulate or exclude liability with regard to various transport law issues.
Are you dealing with cargo damage, procedures, debt collection or seizure issues in the context of transport law? Even then the Law & More team is there for you. Our lawyers are not only experts in the field of transport law, but also in other related fields of law. Do you have any other questions? Please contact Law & More.
Do you want to know what Law & More can do for you as a law firm in Eindhoven and Amsterdam?
Then contact us by phone +31 40 369 06 80 or send an e-mail to:
mr. Tom Meevis, advocate at Law & More – tom.meevis@lawandmore.nl
mr. Maxim Hodak, advocate at & More – maxim.hodak@lawandmore.nl