IN NEED OF TAX LAWYER?
ASK FOR LEGAL ASSISTANCE
OUR LAWYERS ARE SPECIALISTS IN DUTCH LAW
Clear.
Personal and easily accessible.
Your interests first.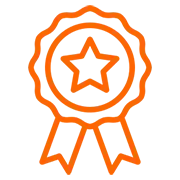 Law & More is available Monday to Friday from 08:00 to 22:00 and on weekends from 09:00 to 17:00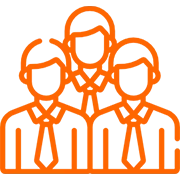 Good and fast communication
Our lawyers listen to your case and come up with an appropriate plan of action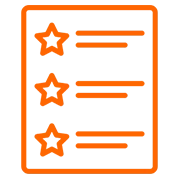 Our working method ensures that 100% of our clients recommend us and that we are rated on average with a 9.4
Taxes in the Netherlands concern everyone who either lives in or deals with the Netherlands.
Both the Netherlands and European (EU) countries all have complicated taxation systems comprised of difficult regulations and international treaties. The Dutch taxation system, for instance, knows a lot of different types of law and taxes, such as the income tax, wage tax, turnover tax and corporate tax. Additionally all these previously mentioned systems, regulations and treaties could have an effect on the Dutch taxation system.
Before starting a business in the Netherlands every entrepreneur should be advised on Dutch tax aspects and Dutch tax tariffs. It is an art to optimally use tax regulations to limit the pressure of Dutch taxation to a minimum.
What can Law & More do to help you?
Law & More tax advisors assist to develop a proper corporate structure to optimally enjoy Dutch tax benefits. The Netherlands provides for advantageous tax treaties regimes for multinational companies with foreign subsidiaries. The replacement of production to other countries can lead to tax benefits. Double taxation can be limited because of the many tax treaties the Netherlands has entered into. Also Dutch import tariffs can be avoided in many cases.
Law & More, in cooperation with its tax advisors and together with its clients, looks into the options which Dutch and EU tax laws provide. If necessary, we will co-operate with reliable tax advisers and registered accountants in both the Netherlands and in other jurisdictions to provide the best possible advice and solution to our Dutch and international clients.
Law firm in Eindhoven and Amsterdam
"Law & More lawyers
are involved and can empathize
with the client's problem"
No-nonsense mentality
We like creative thinking and look beyond the legal aspects of a situation. It is all about getting to the core of the problem and tackling it in a determined matter. Because of our no-nonsense mentality and years of experience, our clients can count on personal and efficient legal support.
What clients say about us
Do you want to know what Law & More can do for you as a law firm in Eindhoven and Amsterdam?
Then contact us by phone +31 40 369 06 80 or send an e-mail to:
mr. Tom Meevis, advocate at Law & More – tom.meevis@lawandmore.nl
mr. Maxim Hodak, advocate at & More – maxim.hodak@lawandmore.nl