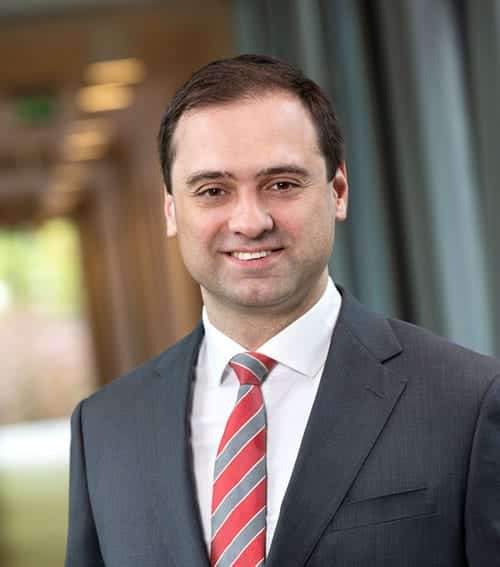 Maxim Hodak is a Dutch attorney-at-law with extensive international (in-house) legal experience with a particular focus on servicing clients from Eurasian markets in the Netherlands in the fields of Dutch corporate law, Dutch commercial law, international trade law, corporate finance and mergers and acquisitions, setting up and management of complex international projects and tax/finance structures. Maxim Hodak communicates in Dutch, German, French, English, Russian and Ukrainian.
Maxim Hodak has focused on clients from Eurasia as a response to a growing need of such clients to receive a profound legal advice and support in the framework of setting up operations and structuring assets and activities in and through the Dutch jurisdiction.
Maxim Hodak began his legal career at Clifford Chance Brussels in 2002. Subsequently he has worked as legal counsel at ING Bank in The Netherlands. In 2005 he was requested to join an international TV channel as general counsel and managing director of the holding company to support the entity in its international growth and expansion from The Netherlands. Starting from 2009 Maxim Hodak fully continued to provide legal services to various Eurasian clients in the Netherlands with a focus on corporate and contract law, international tax, assets structuring and project finance.
Maxim Hodak holds a Master's degree in Law (University of Amsterdam) and a Post-graduate professional education degree in the area of Investment Finance (EHSAL Management School, Brussels). Maxim Hodak is furthermore preoccupied with continued Dutch legal and tax education.
What clients say about us
Adequate approach
Tom Meevis was involved in the case throughout, and every question there was on my part was answered quickly and clearly by him. I will certainly recommend the firm (and Tom Meevis in particular) to friends, family and business associates.